During the second Lockdown, I knew everyone would be missing going out to their favourite bars going for amazing cocktails!
So, I had the brainwave of cocktail boxes being delivered to your door anywhere around the country. Please see the menu of what I provide below: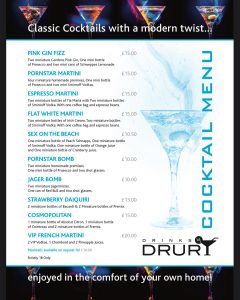 If there is any cocktail you want that is on my menu for any special occasion, ask for further information.