About - Drinks by Drury

Our Masterclasses were driven from years of experience working in bars and restaurants, creating fabulous cocktails. So we thought, why not offer this exclusive service to customers in the comfort of their own home.
As a Moretti drinking young man, I was converted to Cocktail drinker whilst I worked at the Slug and Lettuce. This is where I fully got invested in making delicious cocktails and I haven't looked back since.
The Slug and Lettuce in Bedford is the place which first introduced me into the world of Cocktails and working at Bar 49 at Tattershall Lakes gave me the chance to extend my knowledge in the art of mixology.
During the second lockdown, I completed various mixology courses to improve my repertoire in cocktail making.
Also during the second lockdown, me and my family had the idea of creating cocktail boxes to enjoy in the comfort of your own home! Within a year, I have my own studio, portable bar and I am booked up most weekends providing masterclasses for all kinds of parties.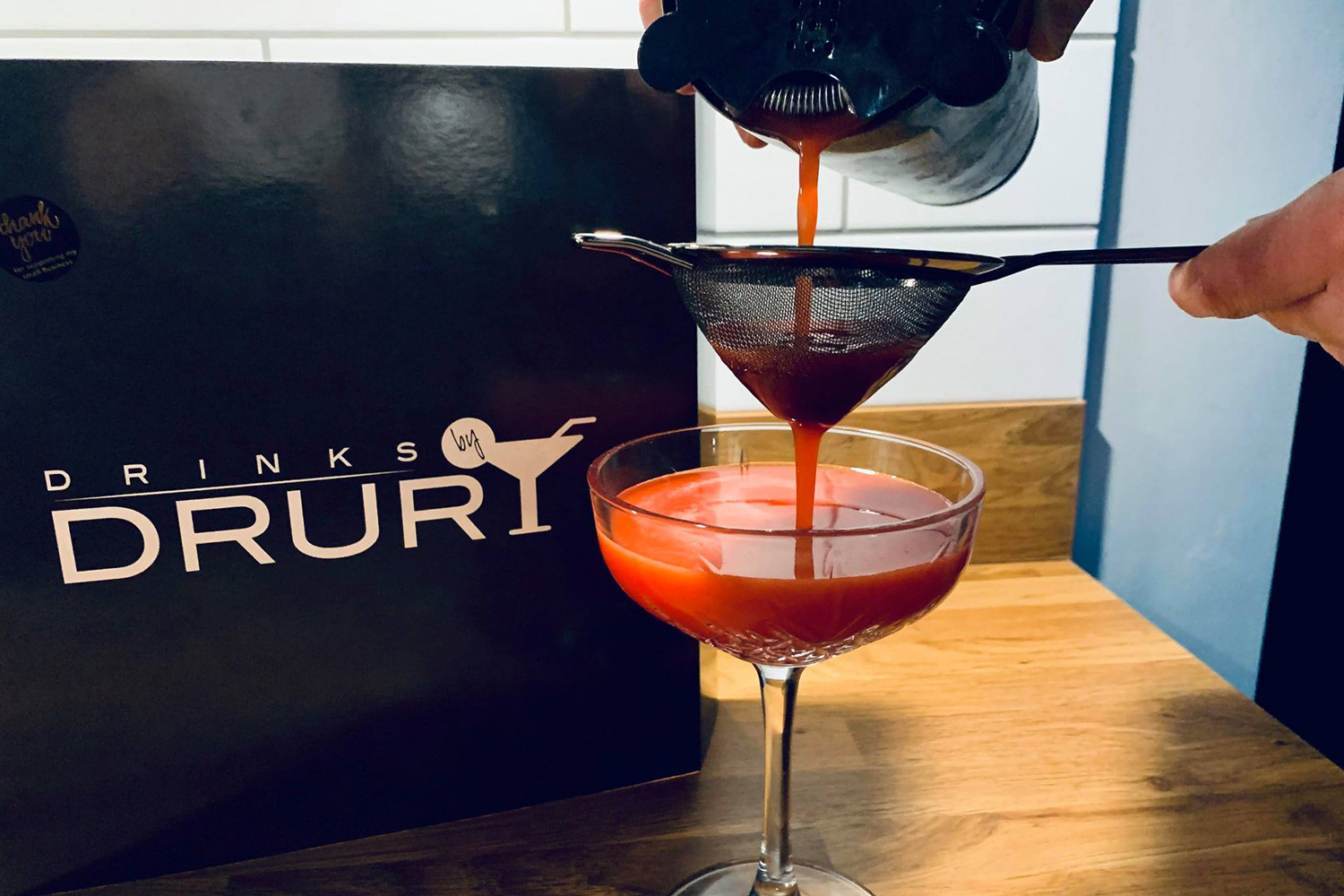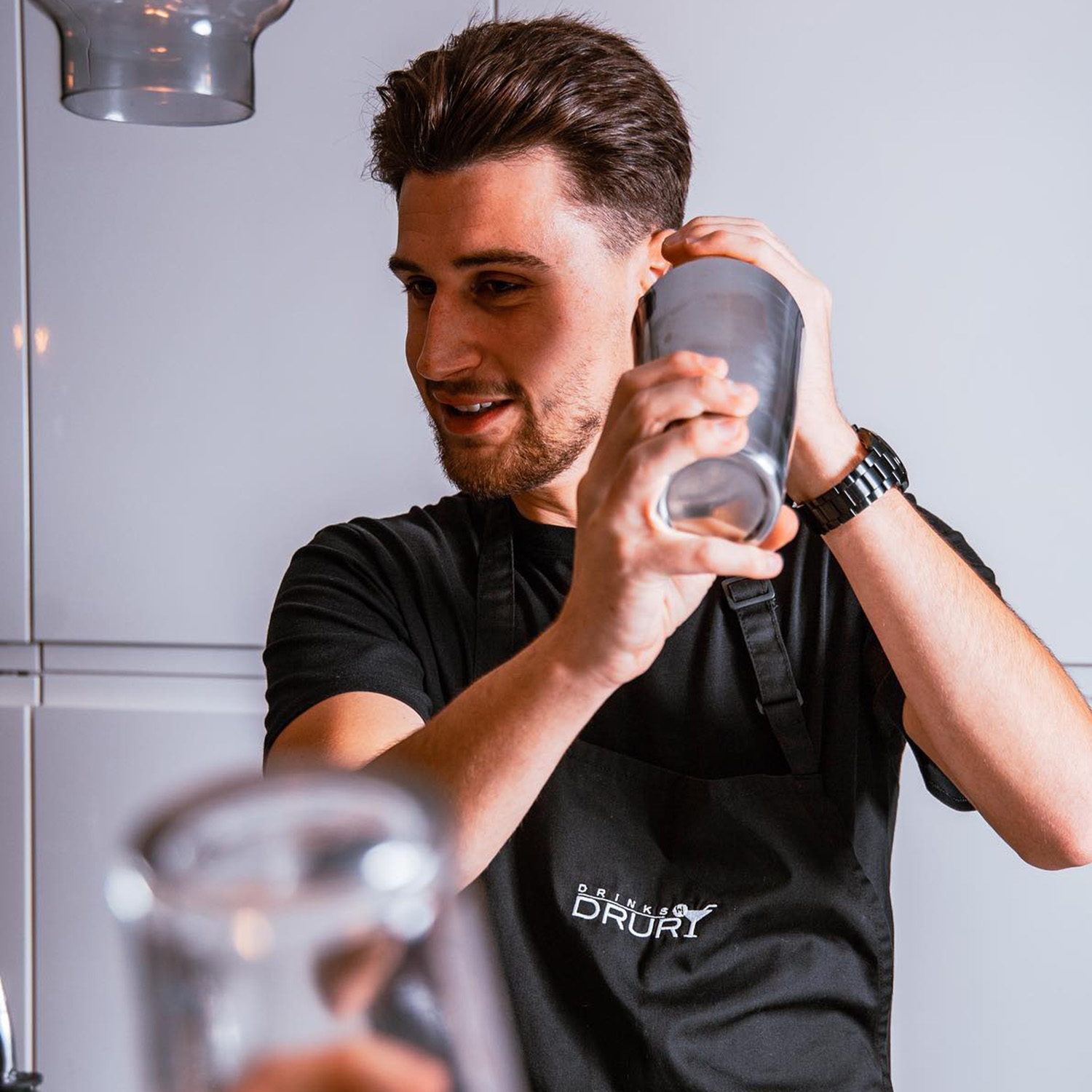 George Drury
Mixologist
Mixology is an exciting discipline that combines an appreciation of classic cocktails and cocktail culture with a desire to create new cocktail recipes with a forward-thinking culinary approach.